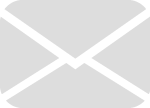 Please note that e-mail addresses published on this website must not be collected by anyone through electronic mail collecting programs or other technical measures without proper and prior approval, and that any violation of this rule will be subject to criminal punishment under the Act on Promotion of Information and Communications Network Utilization and Information Protection.
Ariticle 50-2 of Act on Information and Communications Network (Prohibition on Unauthorized Collection of Electronic Mail Address.)
1) No one may collect electronic mail address from an internet hompage without prior consent of the operator or manager of the internet homepage automatically by a program for collecting electronic mail addresses or any other technical decvice.
2) No one may sellor distribute electronic mail address collected in violation of paragraph 1)
3) No one may knowingly use an electronic mail address, the collection, sale, and distribution of which are prohibited pursuant to paragraphs 1) and 2), in transmitting information.